Education for the future before us



Experience…
The Westmont Difference
Westmont is a caring, family oriented Preschool to Grade 12 learning community that takes an individual approach to experiential, real world education. We believe students deserve to be seen and develop as whole individuals from the start of school, not simply after graduation. Our students excel academically and in life as our method truly ignites a passion for deep, life-long learning. Does this sound right for you or your student?
Tailored education
Because each student has unique interests, strengths, and desires.
Academic excellence
Deep, experiential learning that sticks.  No regurgitation for the next test. 
Whole child development
Thriving adults are strong inside and out.  We help students build both from the beginning.
Stunning nature campus
160+ acres of forest-meets-ocean splendour to explore, connect, and learn.
Best of BC's new curriculum
"Best implementation of BC's new curriculum I've seen" – Ministry of Education Inspector
Caring and supportive community
We treasure this.  It makes all the difference in a young person's development.
Passion for learning
Our method ignites a fire for deep, lifelong learning.  How? Choice within boundaries.
Mentorship for life
From K-12 our students learn how to lead and be led.  Essential life skill?
" The teachers and administration are to be commended on excellent planning which confirms the Montessori approach to learning but also clearly reflects the modernized BC curriculum...the planning already extends to include a curricular and competency overview for the Graduation Program."
- BC Ministry of Education Inspector


- Ana Ver Waddington, Parent and Educator
Take a virtual tour of
Westmont's Forest-Meets-Ocean Campus
Igniting the fire
for deep, self-directed, lifelong learning
At Westmont, experiential learning begins in pre-k and elementary with a focus on physical experiences in nature and self-directed use of hands-on tools. This expands in middle school with projects that integrate multiple subjects and require high performance teamwork. In our new High School program, projects are tackled through the model of design thinking. We'll bring students to the world both virtually and in person, by creating learning experiences in progressive environments that offer knowledge from the real world, not a textbook – from business incubators to makerspaces, organic farms to ocean biology labs, university lectures to expert mentorships, local explorations to global adventures.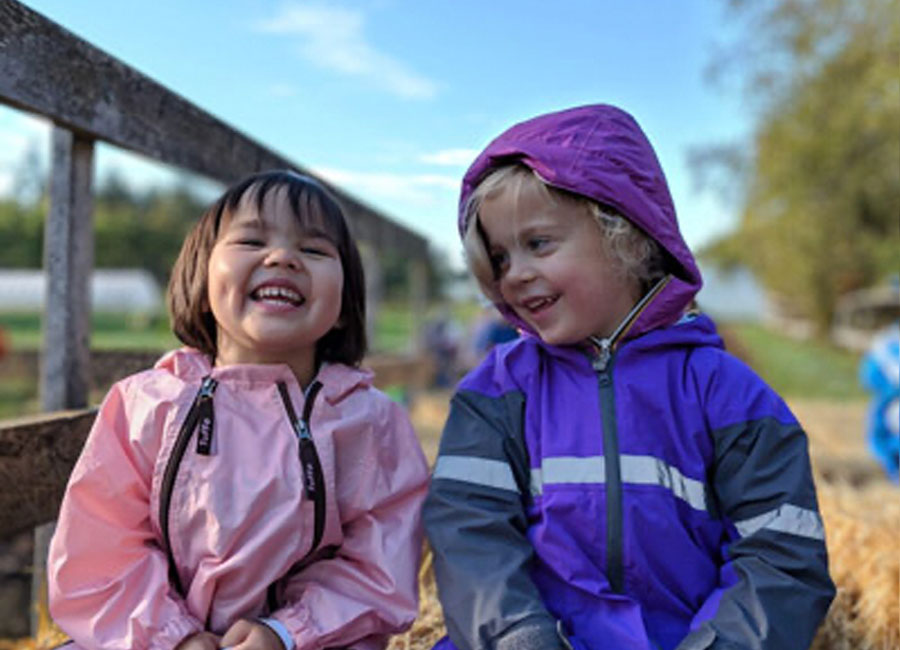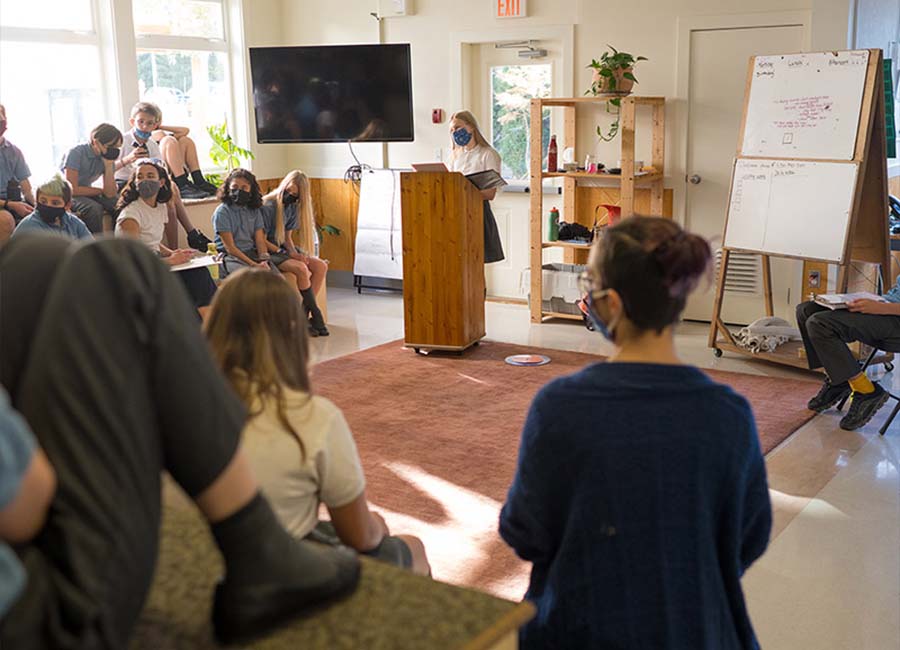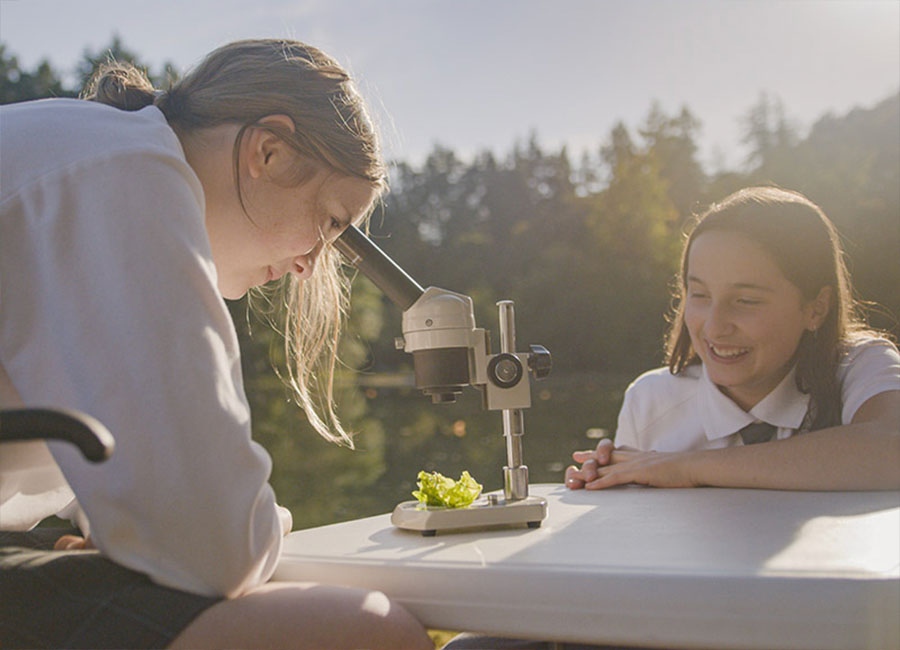 Praise for Montessori Method
KATHARINE GRAHAM
Pulitzer prize-winning author and Former owner & editor of the Washington Post
Crisis forced Katherine Graham to assume control of the Washington Post. Her confidence faltered but—remembering that what matters is how people learn, not what they know—Graham said, "The Montessori method, learning by doing, once again became my stock in trade." Her reign at the highly-regarded paper lasted more than two decades.
SERGEY BRIN & LARRY PAGE
Google Founders
"You can't understand Google," says Wired, "unless you know [its founders] were Montessori kids… In a Montessori school, you paint because you have something to express or you just want to… not because the teacher said so. This is baked into Larry and Sergey… it's how their brains were programmed early on."
GABRIEL GARCIA MARQUEZ
Nobel prize-winning author
Marquez said his Montessori education gave him "the desire to kiss literature" and states, "I do not believe there is a method better than Montessori for making children sensitive to the beauties of the world and awakening their curiosity regarding the secrets of life."
DAKOTA FANNING
Actor
This youngest-ever Screen Actors Award nominee, history's youngest Academy member, recalls: "I learned to read at two…in a Montessori school where they teach you to read really, really young." Montessori kids are not technically taught to read (reading skills just emerge in the right environment, we think), but they work at their own pace in age-diverse groups—not in curriculum-dictated lockstep with same-age peers. For Fanning, autonomy led to early achievement throughout her life.
SEAN "P Diddy" COMBS
Grammy award-winning musician, rap recording artist and ceo of bad boy records
The multi-talented hip hop artist Sean "P Diddy" Combs says he feels fortunate to have attended Mount Vernon Montessori School during his childhood, recalling that, "I feel like I was nurtured into wanting to be somebody special".