Westmont High School Cultural Immersion in the Northwest Territories
Westmont Montessori High School Students Perspective of Trip to Tsiighetchic, April 2023.
Picture this:
It is minus 30 outside. You are surrounded by a thick, dense, boreal forest with black spruce trees around you and there's ice and snow below. You are on the back of a tiny sled being pulled by four white, Siberian huskies dragging you through the woods at 20 kph, and you have to navigate through.
This was what dogsledding up in the Arctic was like. A completely surreal and utterly beautiful experience. It does not stop there though. Between the day we left Victoria and departed from Whitehorse to head back, we learned so much about nature, including the animals, plants, medicine, and the land. We learned about the ways people lived up in the North, traditional practices, and how the community in Tsiigehtchic is so different to those that most people are familiar with.
We were immersed in the land and the culture, continuously learning about the traditional practices and how the people lived.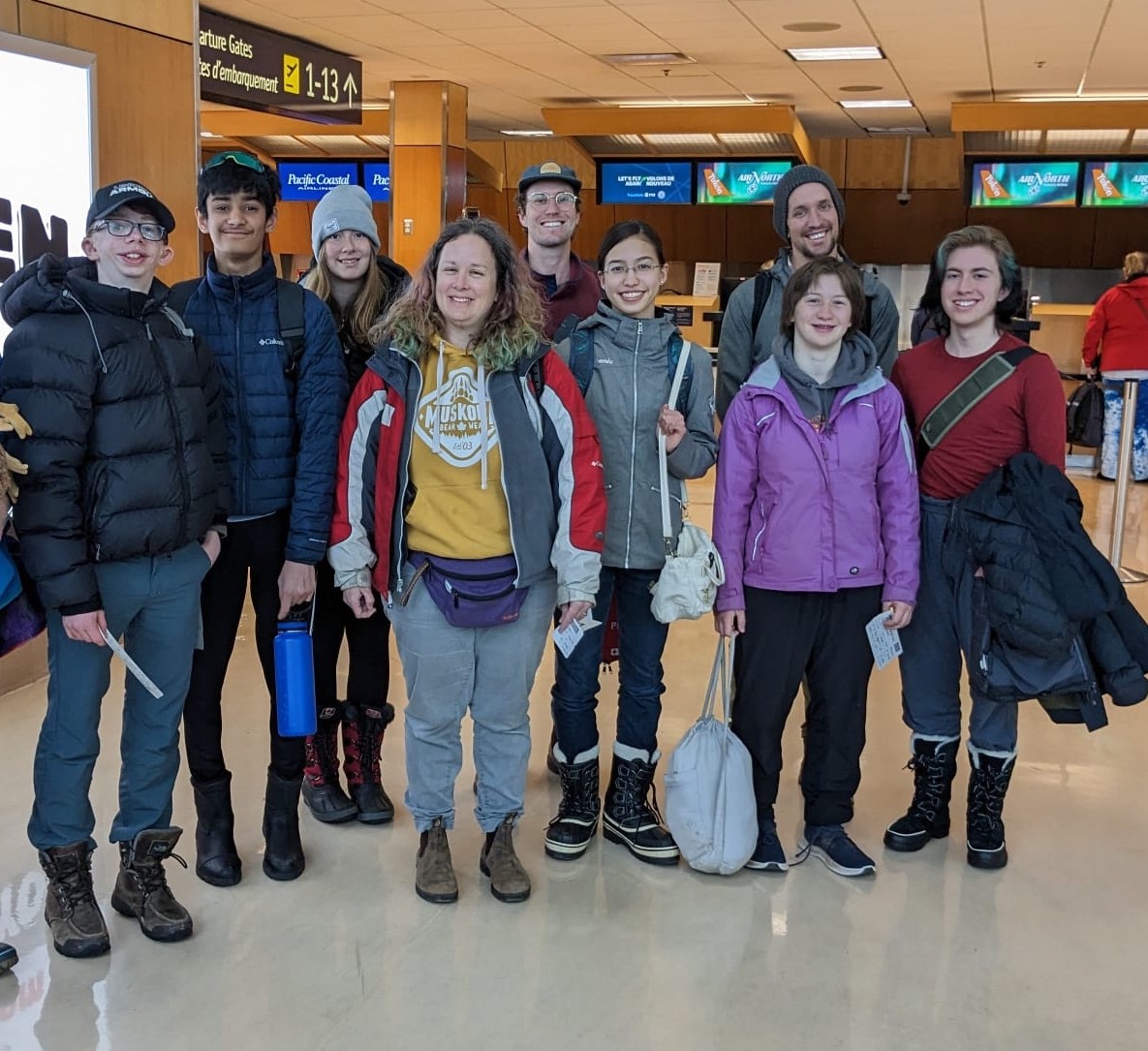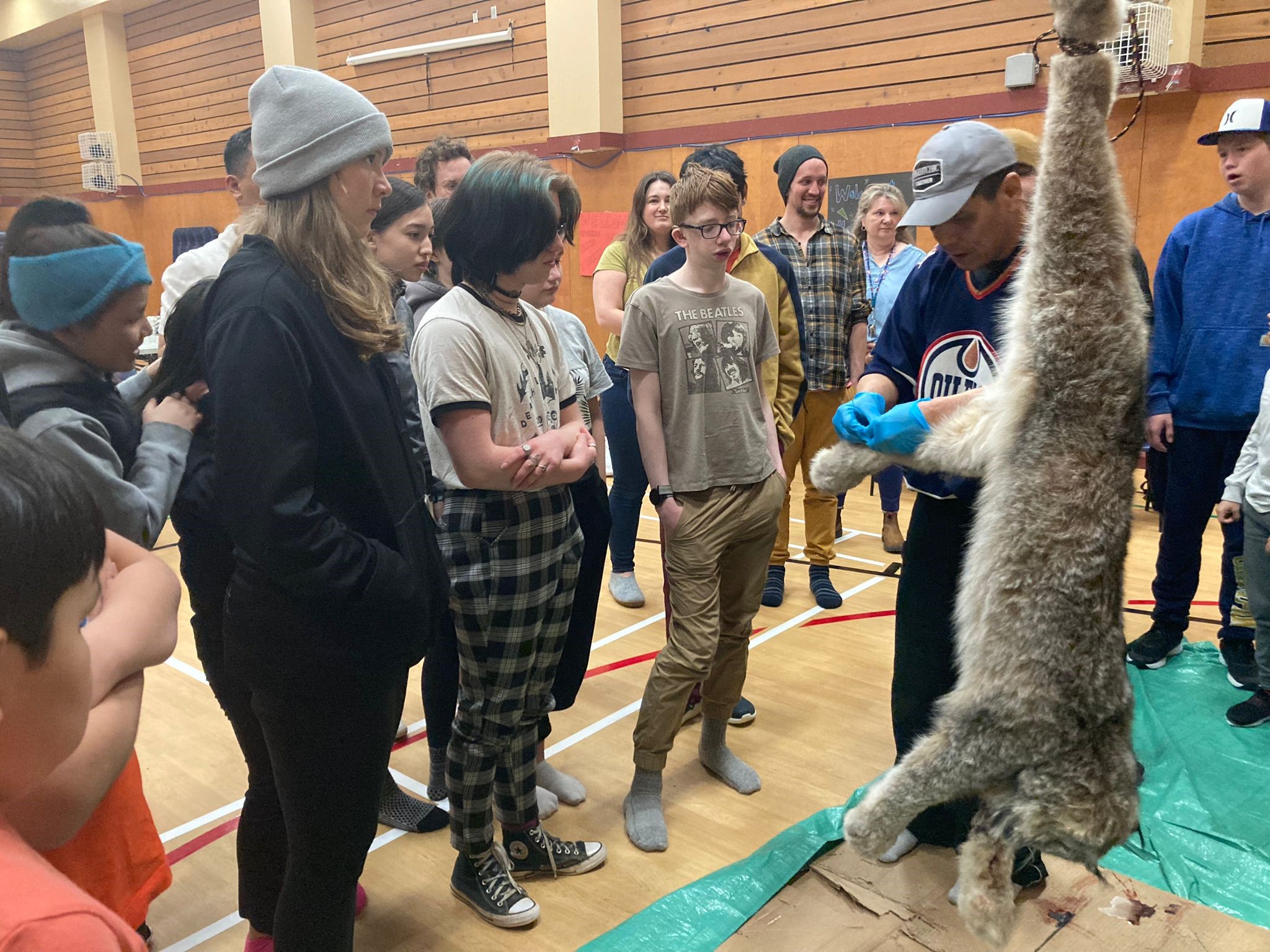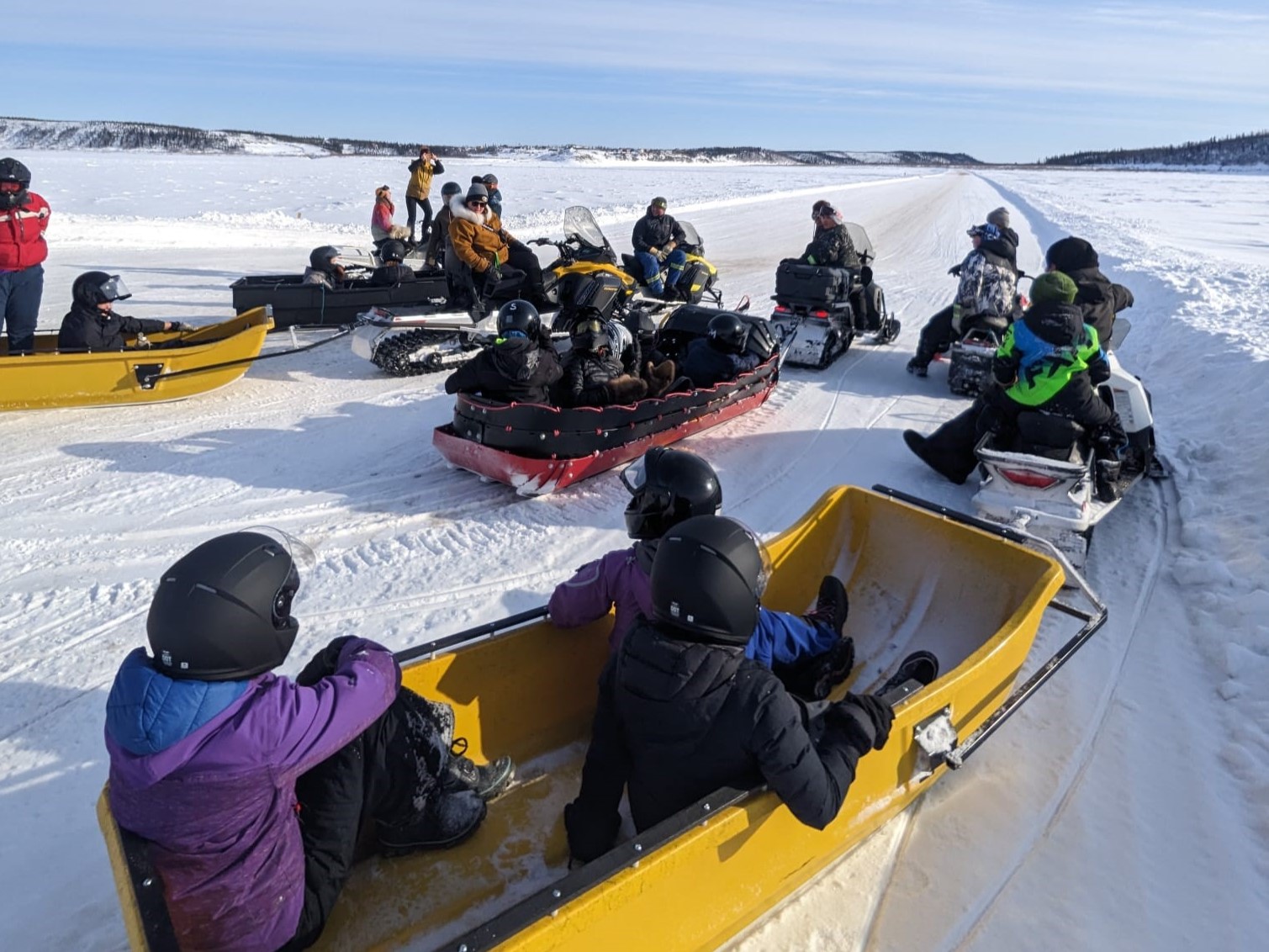 We were truly fortunate to be able to watch a lynx skinning step by step, and one of the residents of the town (which only has a population of around 150 people) named Luis, showed us exactly where to make the incisions and what the different parts of the body could be used for. Our team learned that the bladder of the lynx can be used to treat arthritis and achy joints, and something that really stuck with everyone from that lynx skinning was that Luis taught us that if you don't respect the animal during the skinning process, the animal's spirit would give you bad luck, and if you don't respect humans, nothing will happen for you. We had an opportunity to bead seal skin, and we brought some back as well. All the students did snowmobiling and saw snowmobile races. We also took part in some traditional games, which consisted of leg wrestling, a guessing game, and arm wrestling too!
Our team had a blast at the Inuvik Jamboree where we got to see and learn about traditional dances and eat traditional donuts. Some students from our school participated in a game of Limbo.
Unfortunately, we could not go to Tuktoyaktuk, which is on the coast of the Arctic Ocean, but we had the amazing opportunity to drive on one of the ice roads in Inuvik; the ice was up to 6 feet thick
The food there was also a very prominent highlight of our trip up to Tsiigehtchic. We tried caribou stew, homemade bannock bread, and traditional donuts, all of which were very tasty. One of us was shown and learned that many of the families in Tsiigehtchic store their raw caribou meat in their freezer. We also learned that some of the local vegetables there are grown using vegetable plant towers, which are used for indoor farming.
Our team learned a lot of things throughout the week, and some key takeaways include learning to respect the land, learning to respect the animals and the resources. We also noticed that they have a very tightly knit community. They are all close to each other, which is something you do not find in many places. The Westmont students made strong connections with the students from Tsiigehtchic, and some students were invited to their houses to see what their lifestyles look like.
All Westmont High School students are currently working on fundraising for when the Tsiigehtchic students visit our community. Thank you all for your support.
Thank you for reading!
By Agneya Pradhan and Sierra Holt.
Edited by Cameron Lang
 Westmont Montessori High School students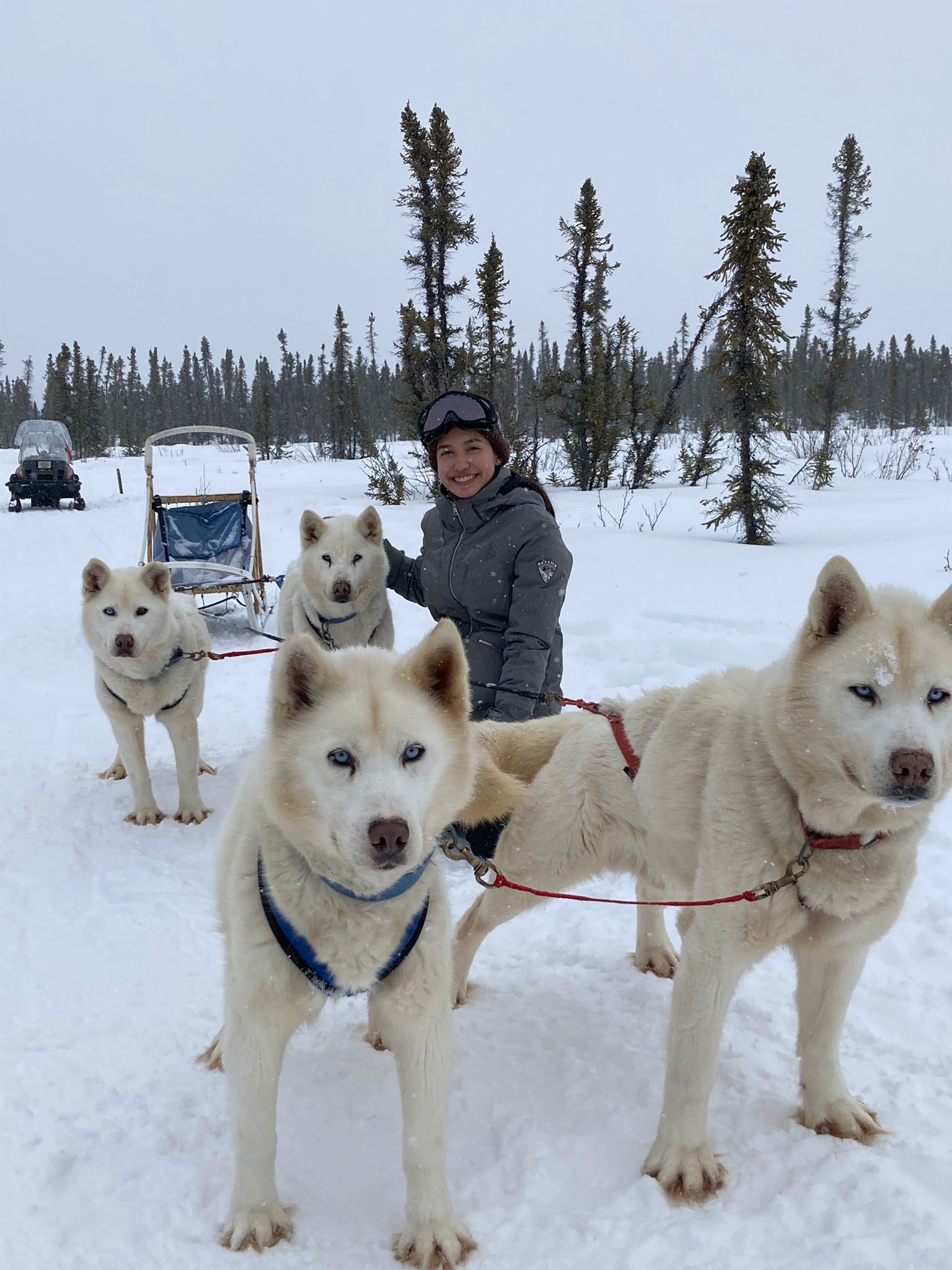 Want to learn more about our High School program?