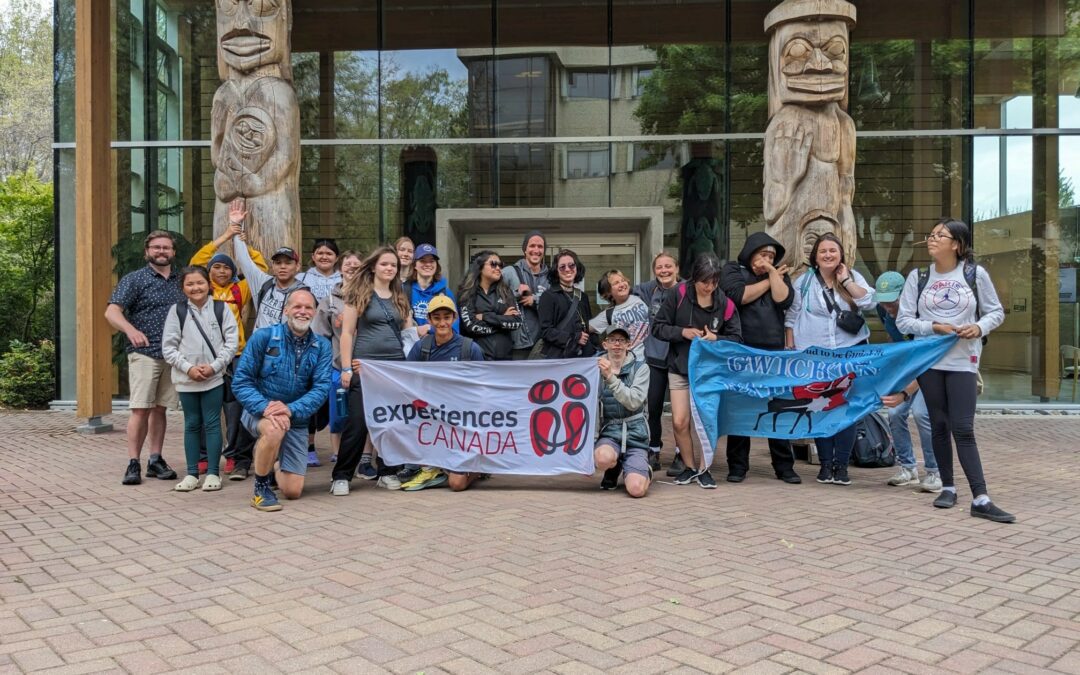 An Exchange Program: New Perspectives
Join us as we delve into the remarkable journey of students from Westmont High School and Chief Paul Niditchie School (CPNS). In April 2023, the Westmont High School students ventured to the Northwest Territories (you can read about their visit here), and now it is CPNS students' turn to explore the captivating landscapes and vibrant culture of Vancouver Island. Discover their immersive experiences, profound insights, and the meaningful connections they forge, as they navigate the complexities of colonization and embrace cultural inclusivity.
Picture this:
You are next to a 130 foot tall totem pole in the capital of British Columbia, and then, you walk over to the sign and it says "Memento of the nation's infancy, symbol of a proud race, monument to a rare native art, proof of united community interest and the purest form of Canadiana." What do you think of this quote? Is it true? Were residential schools proof of a united community interest? When we first read this sign, our hearts sank. It was quite clear that this sign was not written by an Indigenous person, but rather, a British settler talking about a Indigenous form of art. This represents the lack of perspectives on Vancouver Island and across Canada as a whole. This trip was a form of truth and reconciliation, and honouring First Nations culture in Canada, admiring and thinking about what is there, and questioning what isn't.
The class of Chief Paul Niditchie School (CPNS) toured around Vancouver Island for the first time. For them, it was an eye-opening experience. On the first day of their visit they hiked through Metchosin and visited the mayor, where they learned about the skills required to be a successful political figure and how an area, like Metchosin is lead. We picked up some valuable information on how communication and dealing with people is the single most valuable skill in politics.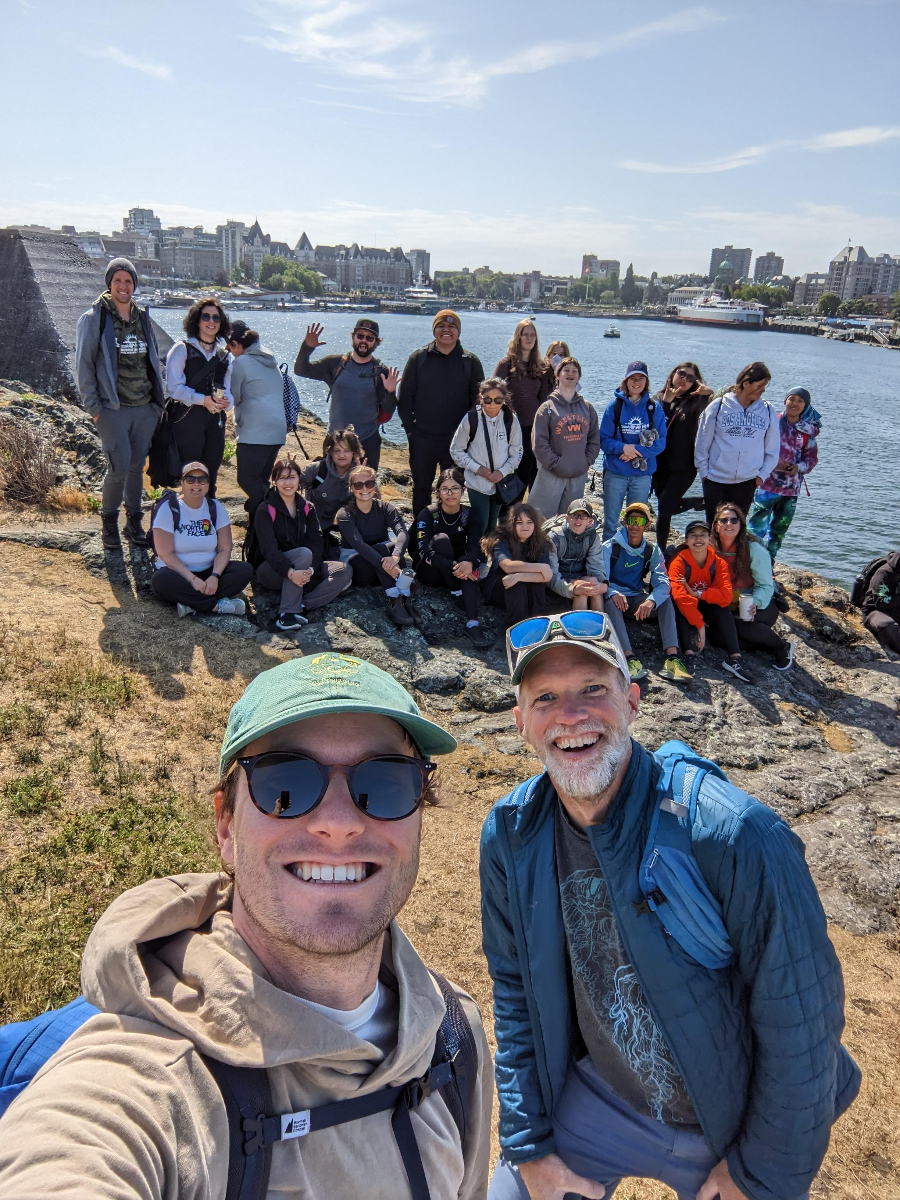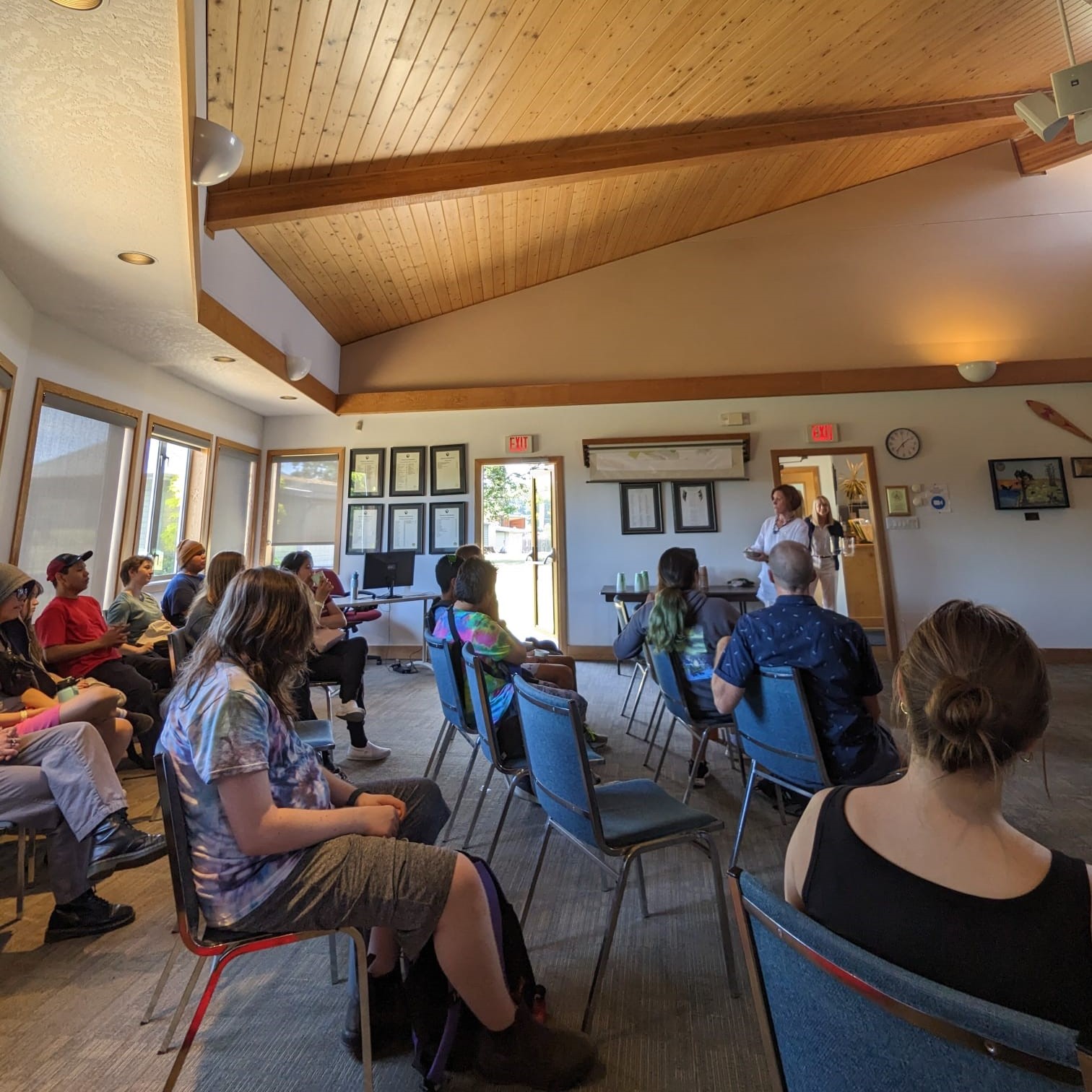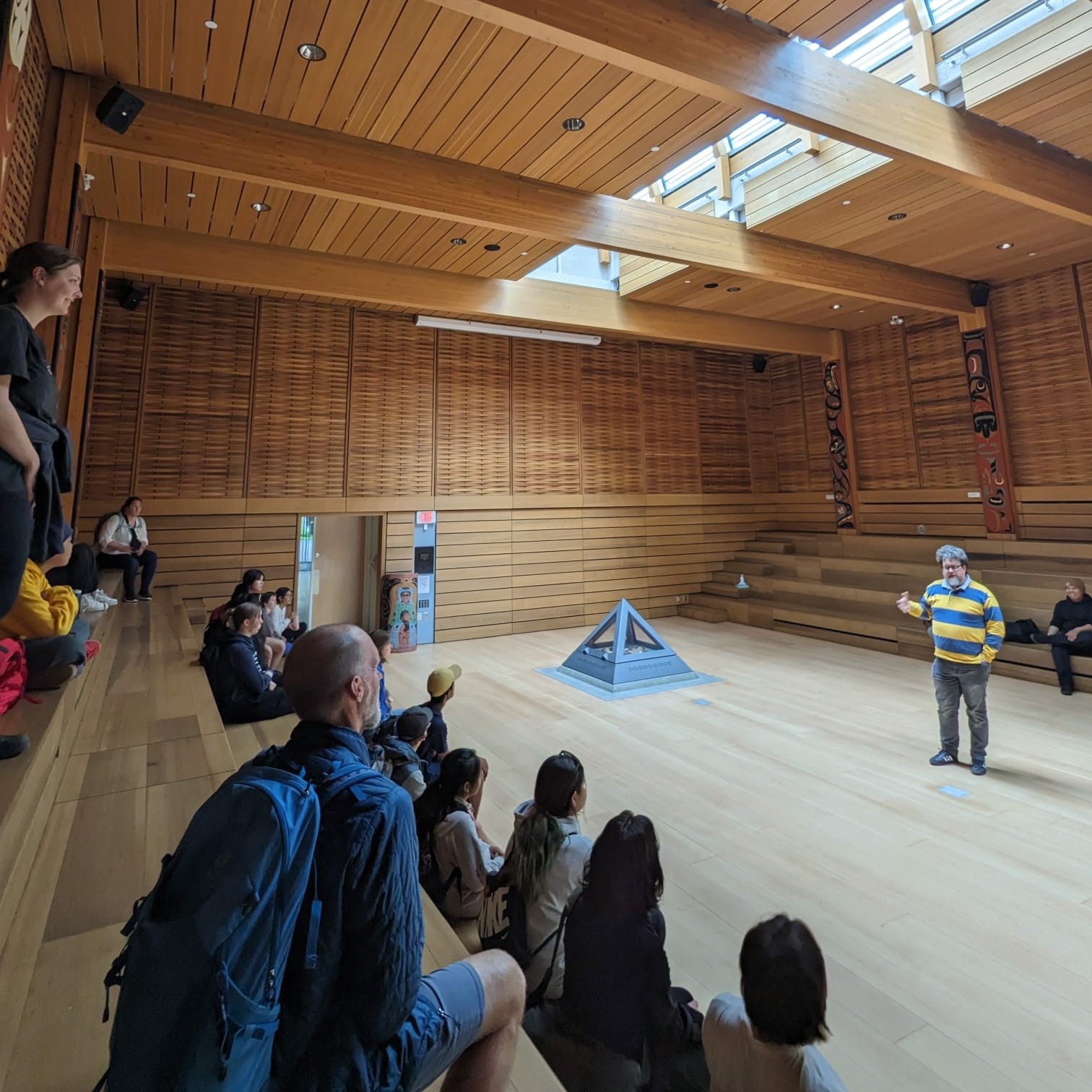 Both classes learned about the memorialisation of colonisation and its effects on Indigenous perspectives, discrimination, and lack of representation in the Legislature and around downtown Victoria by viewing murals and signs that discussed Indigenous topics.
The CPNS and Westmont classes participated in local activities in Victoria as well, such as eating local seafood, boating on the Salish Straight and seeing local wildlife including a pod of orca whales.
On Thursday CPNS and the Westmont High School drove down to Royal road university and walked out to Hatley Castle. There we relaxed in the sun and  had a conversation about the memorialization of colonisation and Indigenous culture. Then, we walked to Juan de Fuca and went to the Wild Play high ropes course. It is stunning to be up in the treetops of BC's magnificent forests and to fully experience and be immersed in the island's natural beauty. Then, the Westmont High School and Middle School and CPNS sat around the campfire and told stories.
During Friday, we toured around UVIC to experience what secondary schooling could look like for children in their future. We learned about what daily life was like for a student and what benefits UVIC would provide. We were also introduced to The First Peoples House, 'A home away from home' for Indigenous students to study, work, and hold traditional events. Later, we bussed to the Pedersen's house where they graciously hosted a barbeque where we ate tacos in a bag and had a wonderful time playing games and socialising.
On Saturday we started off the day by going to the Malahat Skywalk. The Skywalk was made as a way to see the beauty of Vancouver Island from above the treetops. We took a bus from the school up there, got our tickets and then walked on a boardwalk through the trees until we reached the base of the Skywalk. We walked up 20 metres to get to the top and the views were breathtaking. You could see so far and they had a net that you could stand on to see straight to the ground. There was also a slide as an option to get back down to the ground which was very amusing. After that we came back to school to let the CPNS students bond with their host families and pack for the next day. Then for dinner we went to the Lang's house. We had a wonderful dinner of Salmon burgers and vegan burgers. After dinner we all played games together such as Avalon and Battleship. Finally we all went home to our families. The week was slowly coming to a close and this was our last full day together and many of us were wishing that there were a lot more full days ahead.
On the very last day of our tremendous experience with the Northwest Territories students, we started our day off with kayaking in the Victoria Gorge having a phenomenal time gliding through the Pacific Ocean. We saw various types of wildlife including seals, and various birds such as blue herons, seagulls and crows, even though the weather made us feel cold and unpleasant we still had a wonderful time. Later we bussed back to our school and had a barbeque lunch with the students, families, and individuals who helped us make this encounter a remarkable experience. 
Throughout our week with the CPNS students we continuously learned about different perspectives and formed new bonds. Some key takeaways include learning about the Indigenous cultures on Vancouver Island and seeing how much of their culture is excluded in historical Canadian literature. This brought home the point that you have to read between the lines and look for what isn't there, rather than what is there.
Thank you for reading!
By Agneya Pradhan, Alwynn Waddington,
Merric Hanton, Ani VanKoeveringe
Westmont Montessori High School students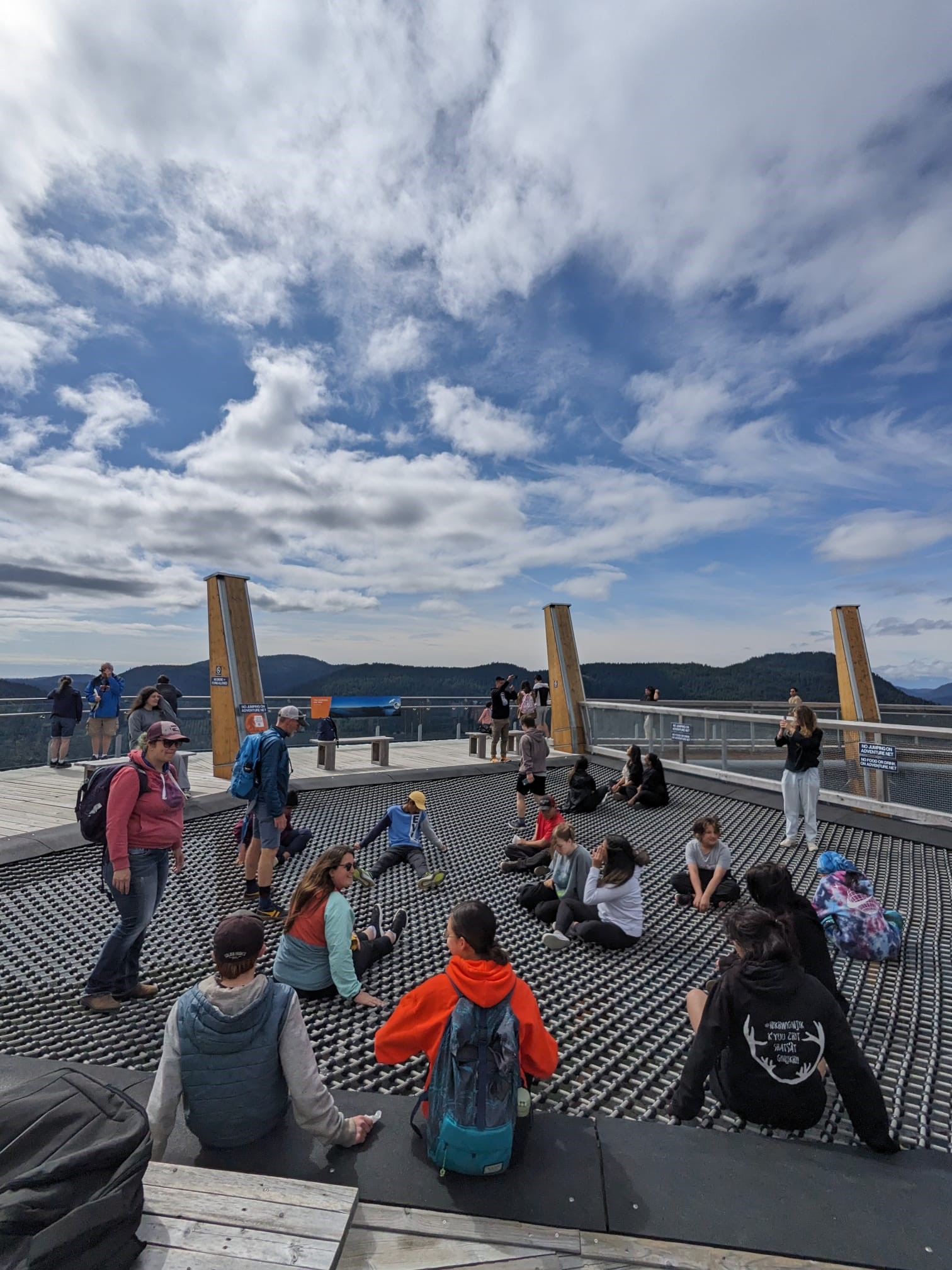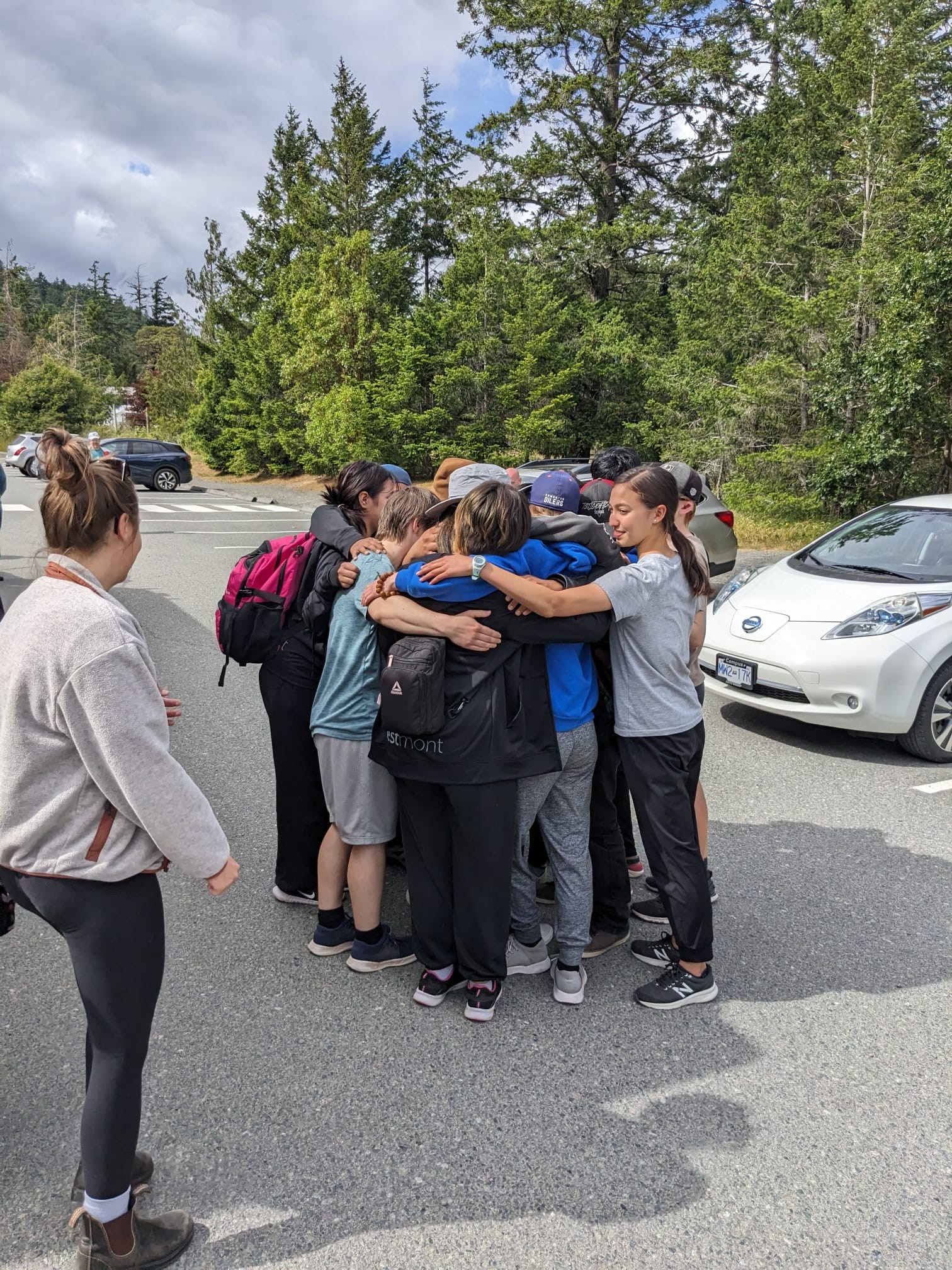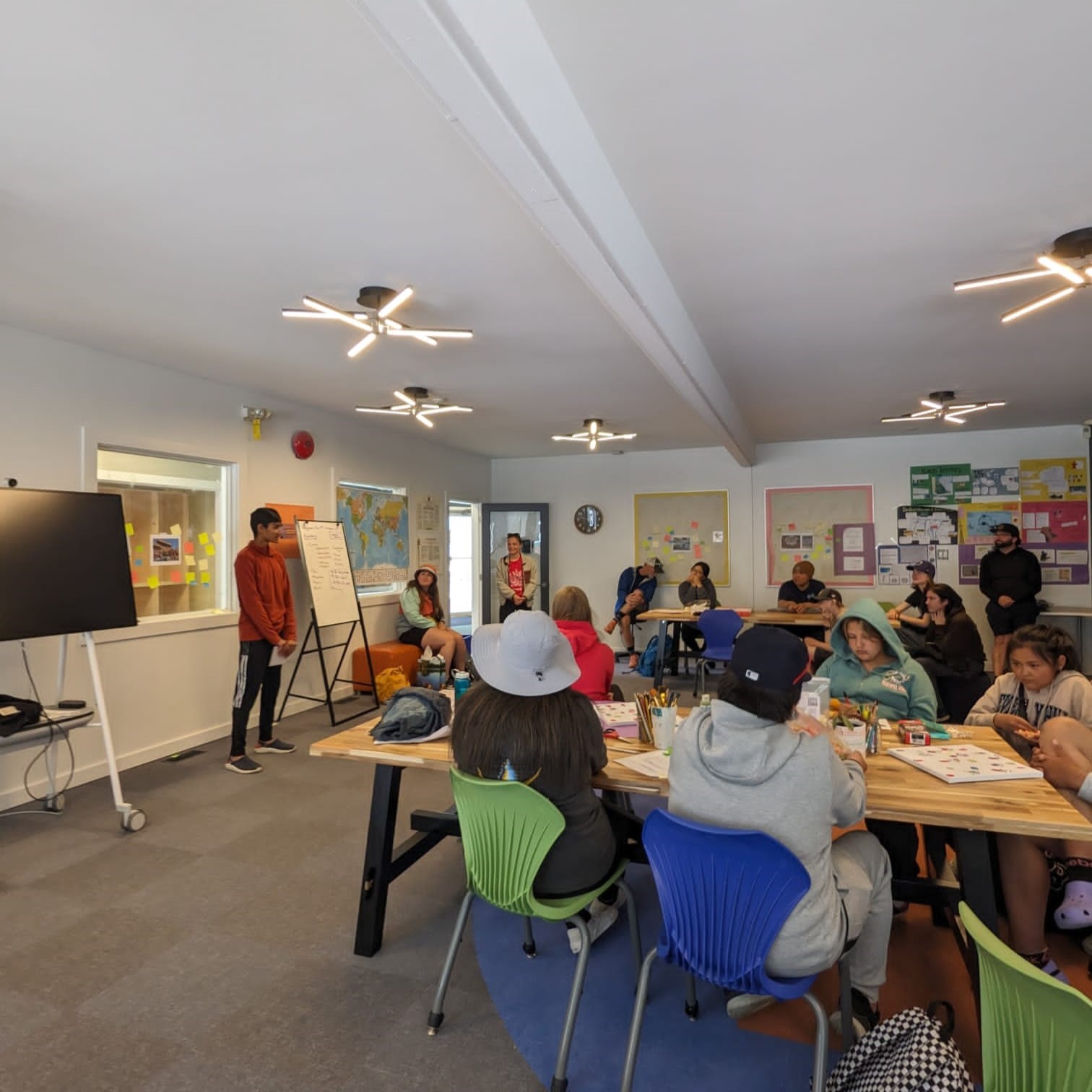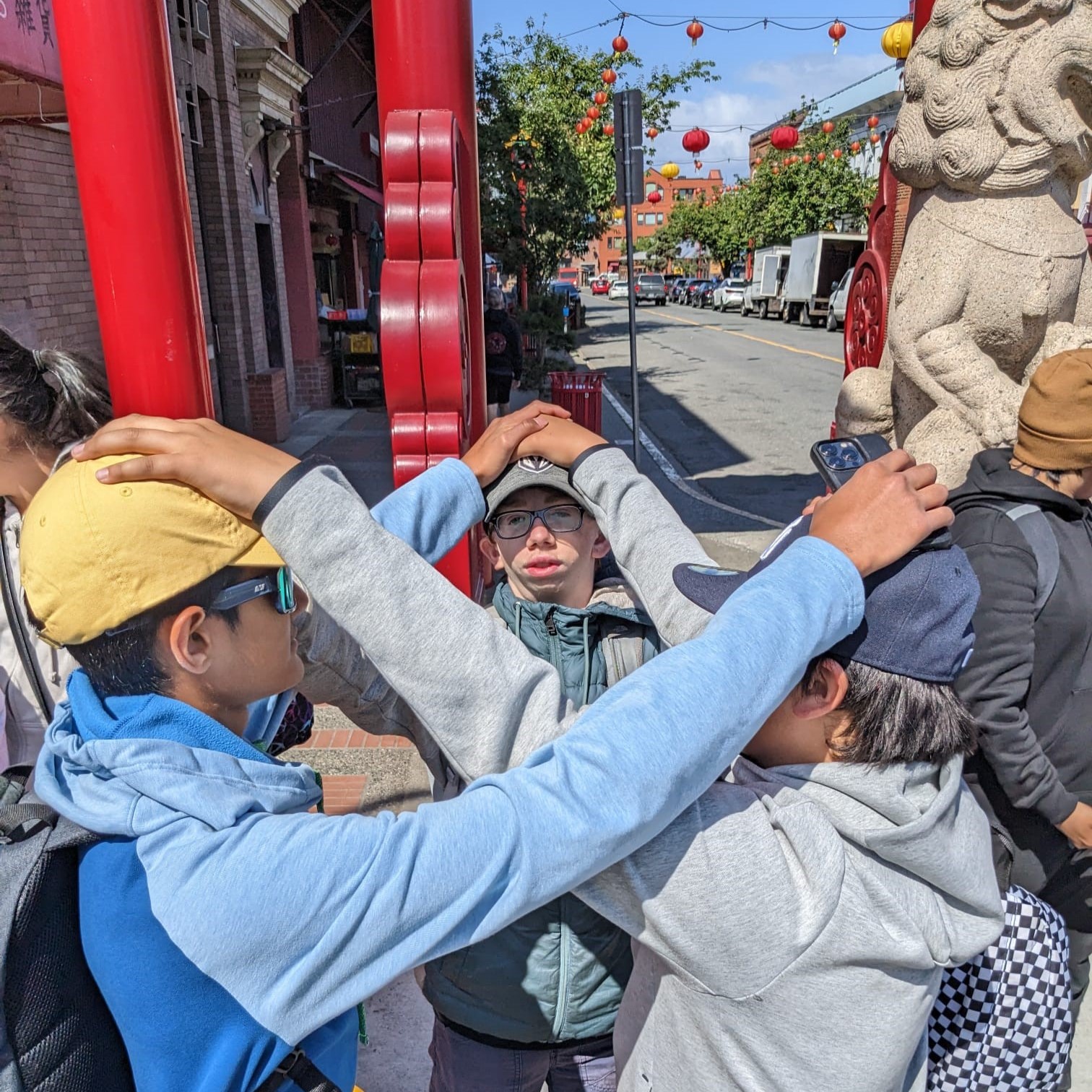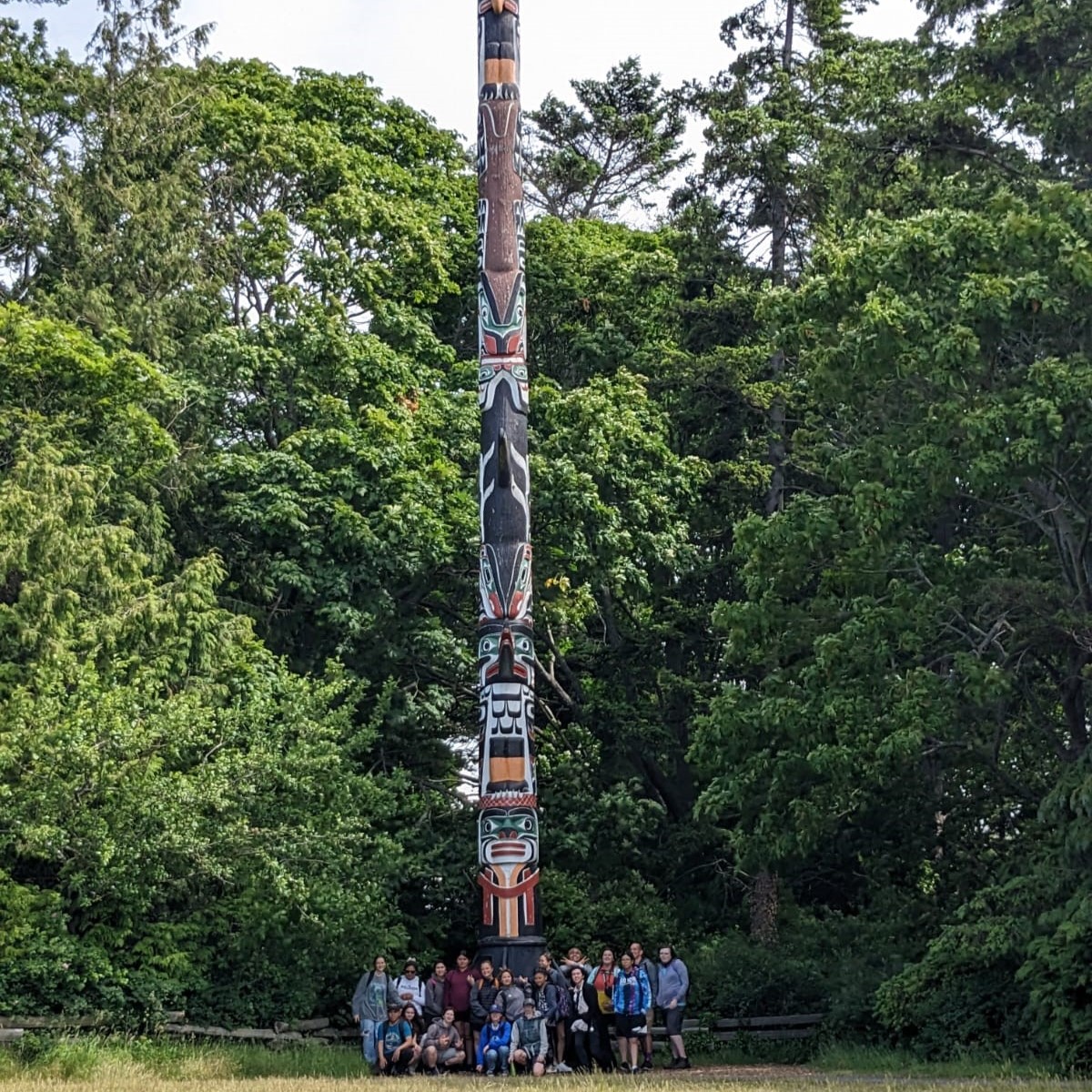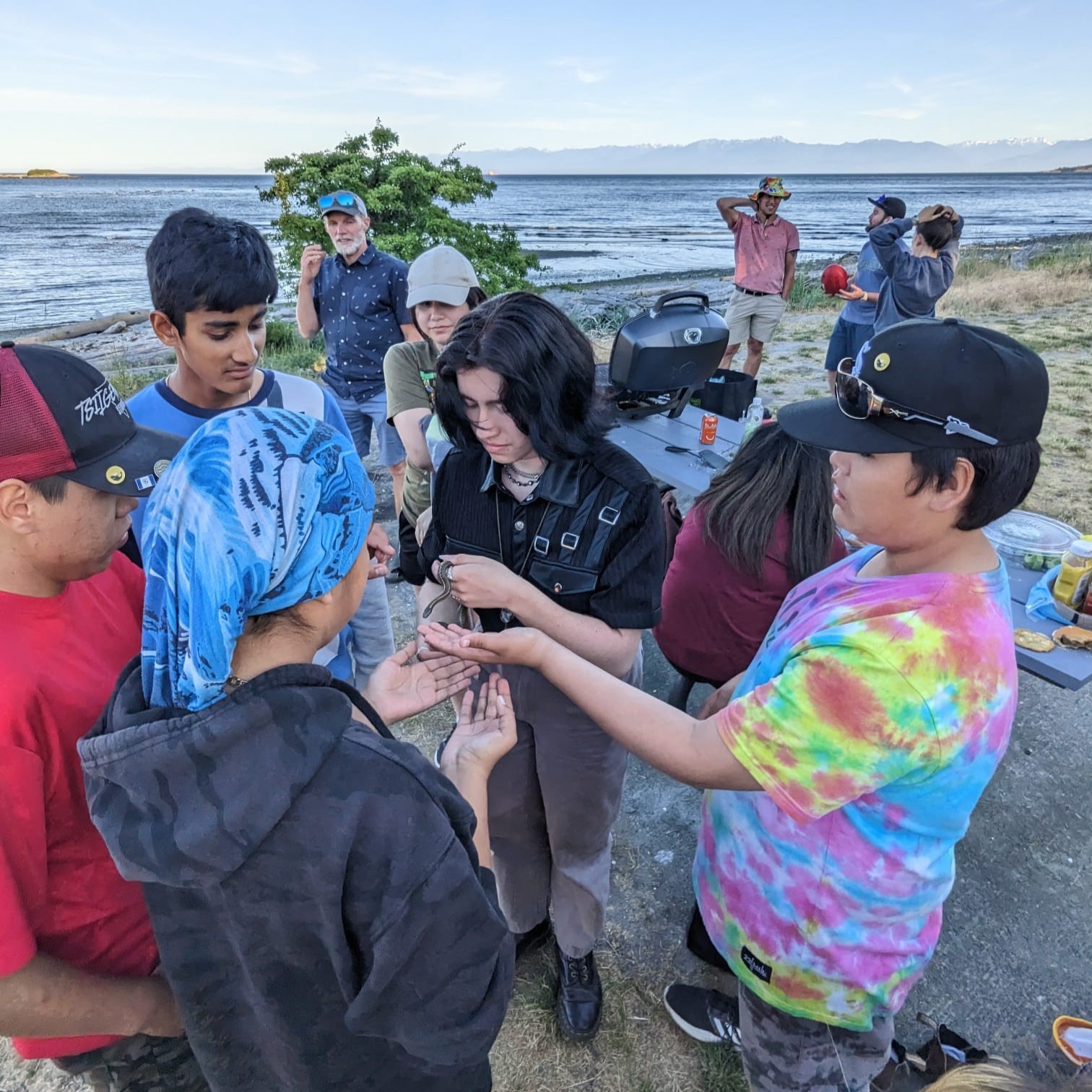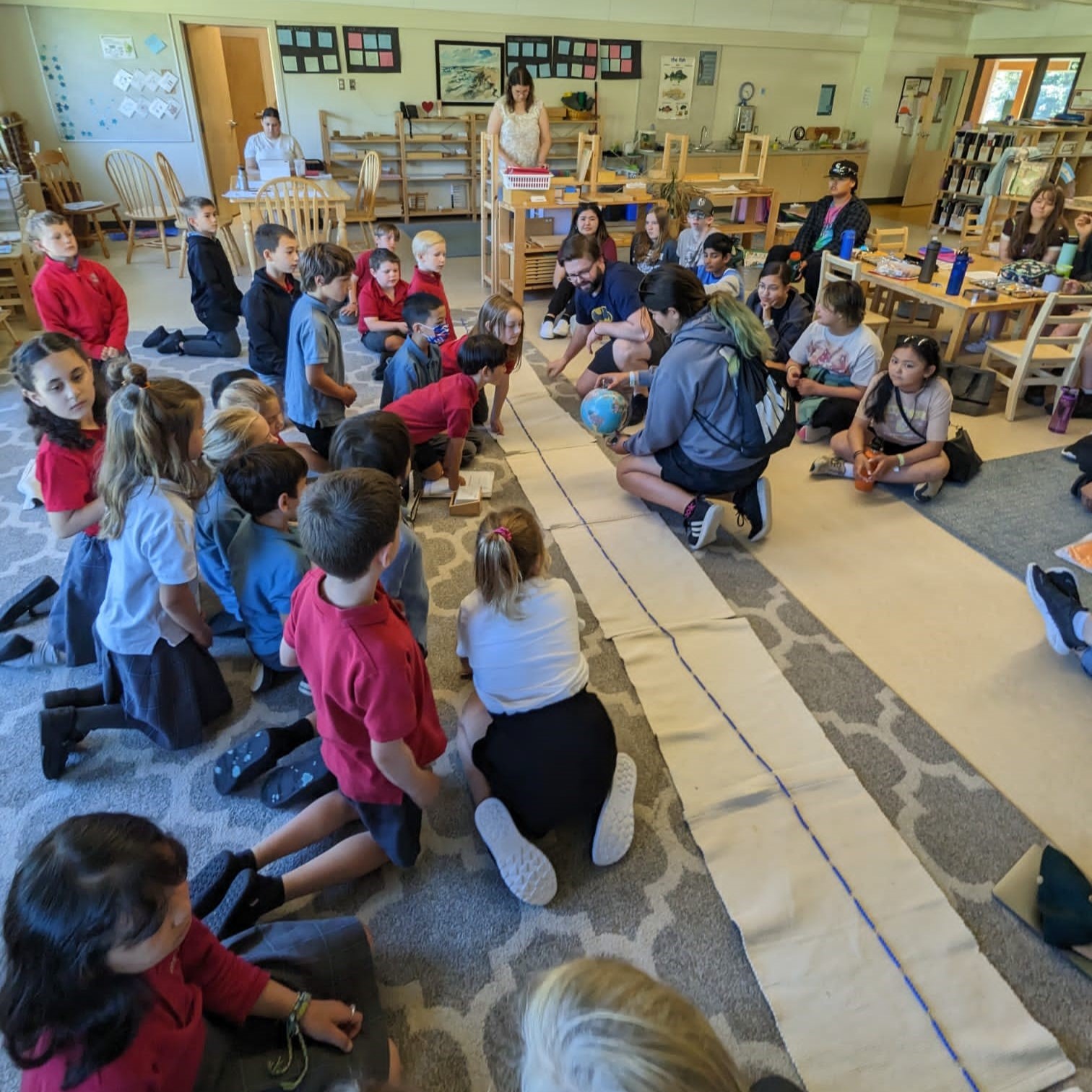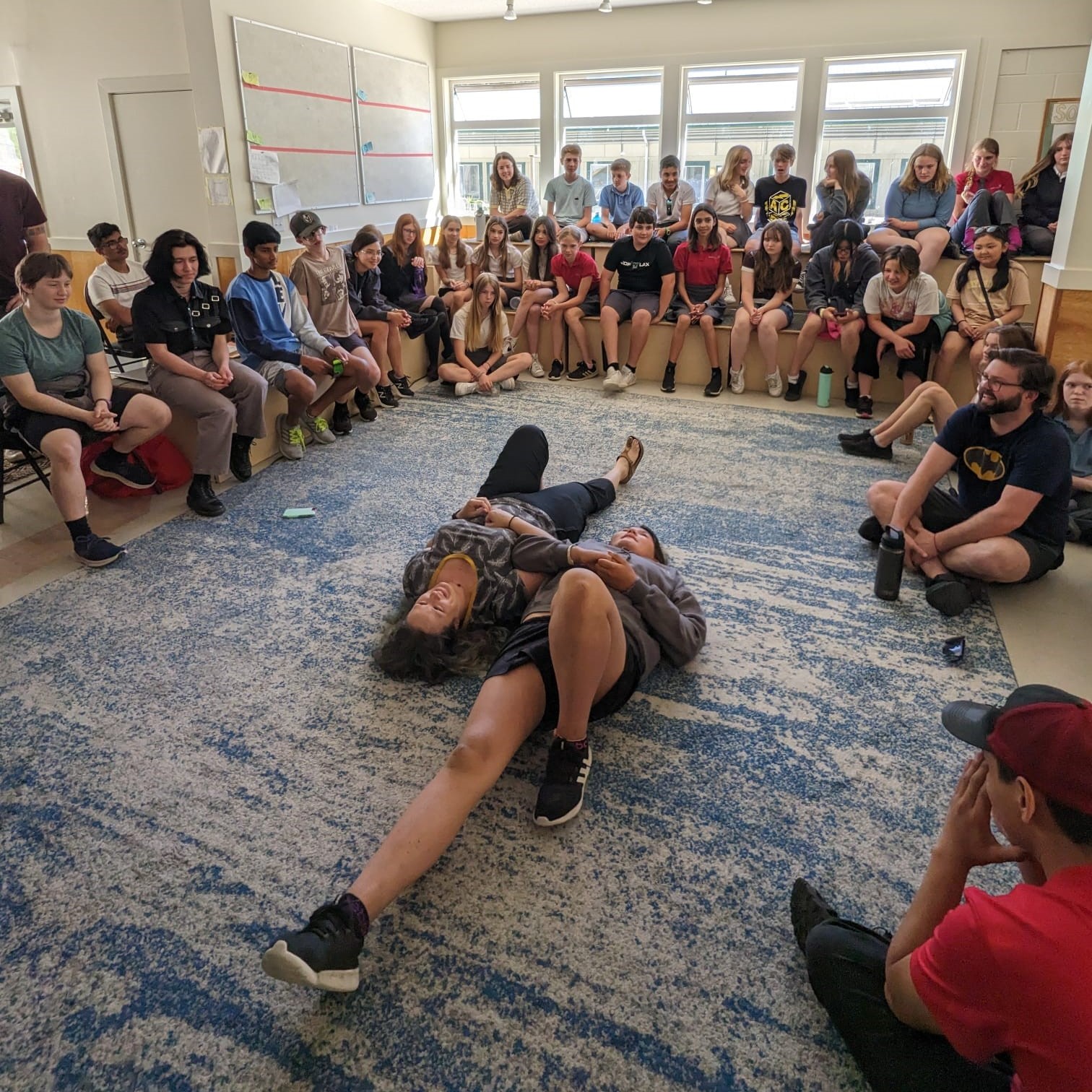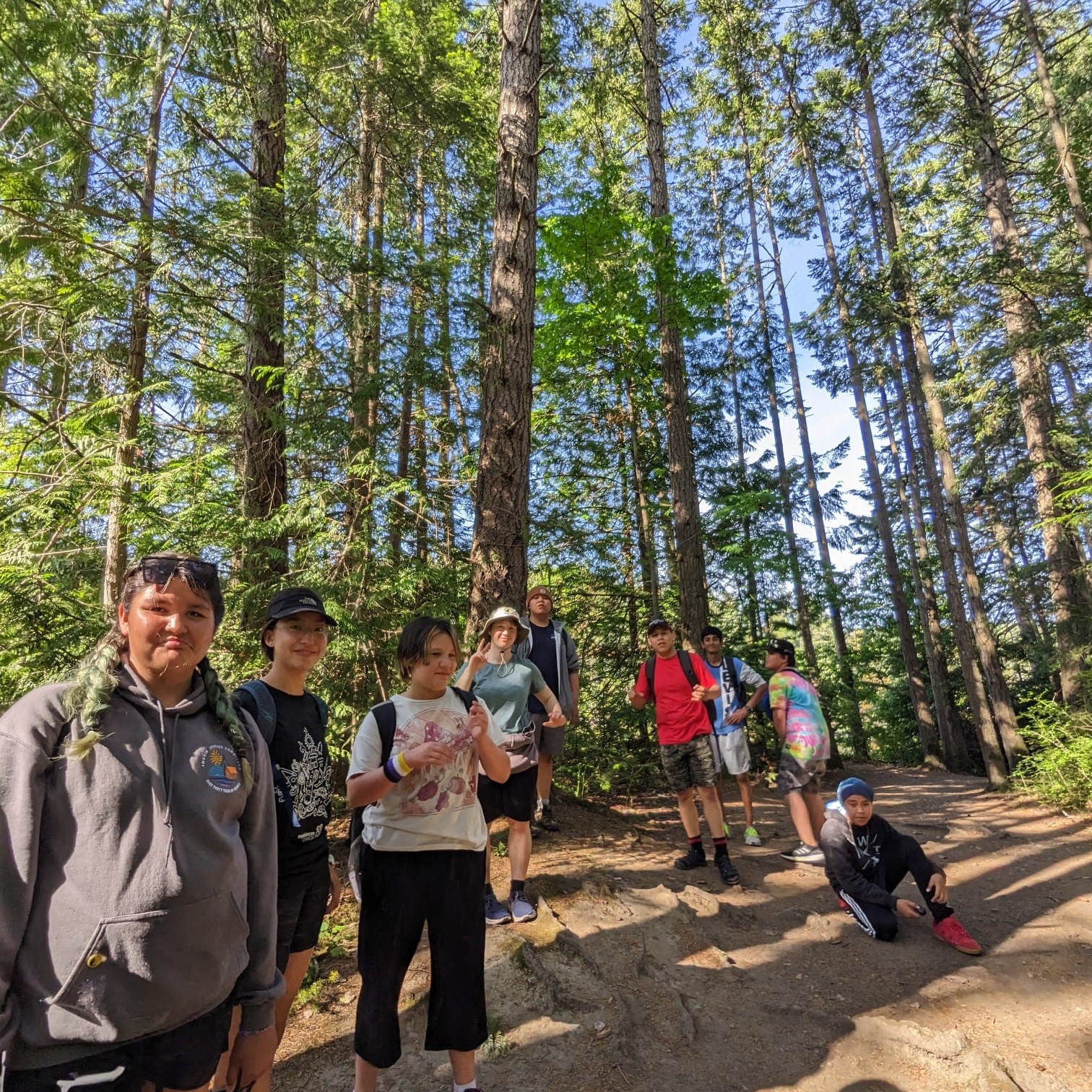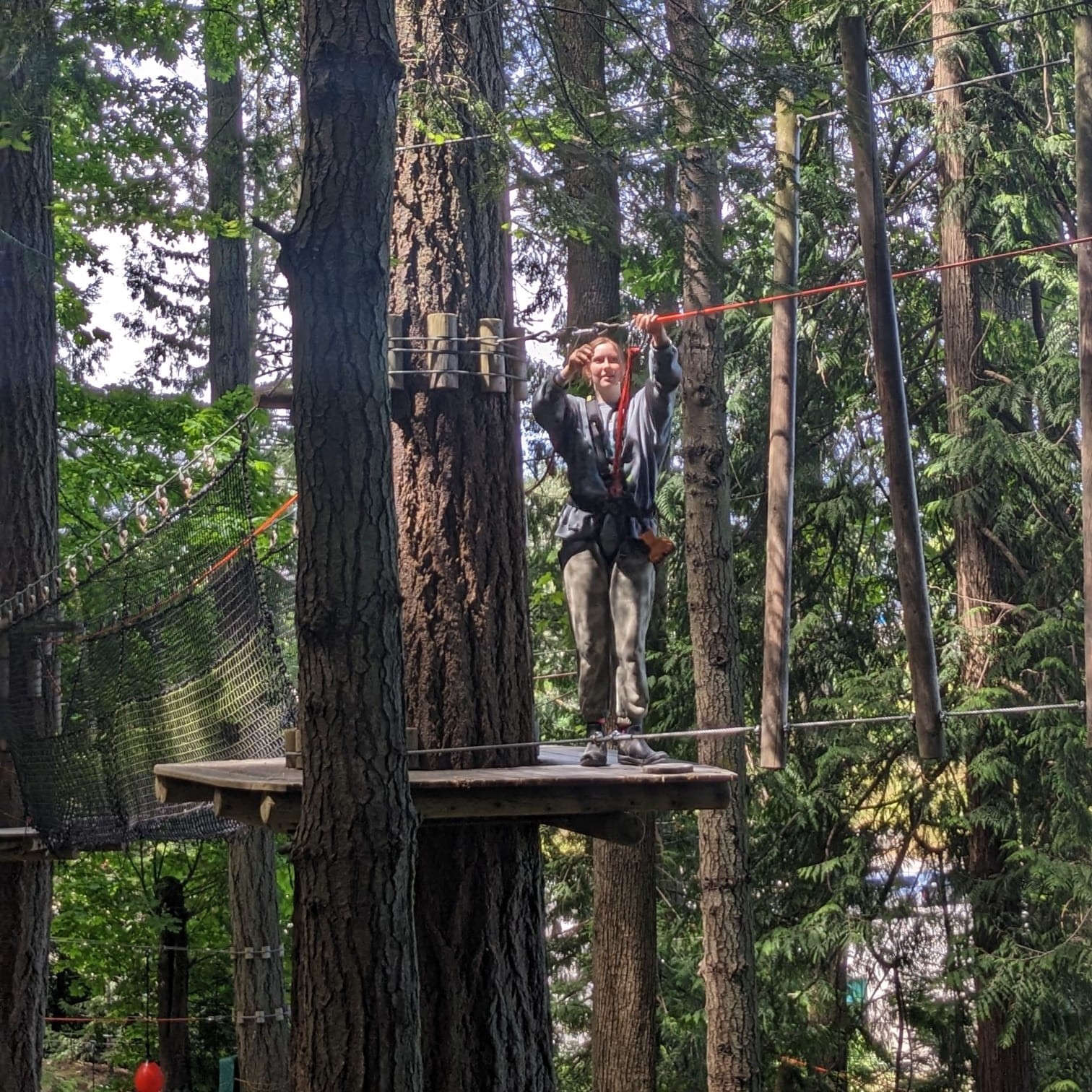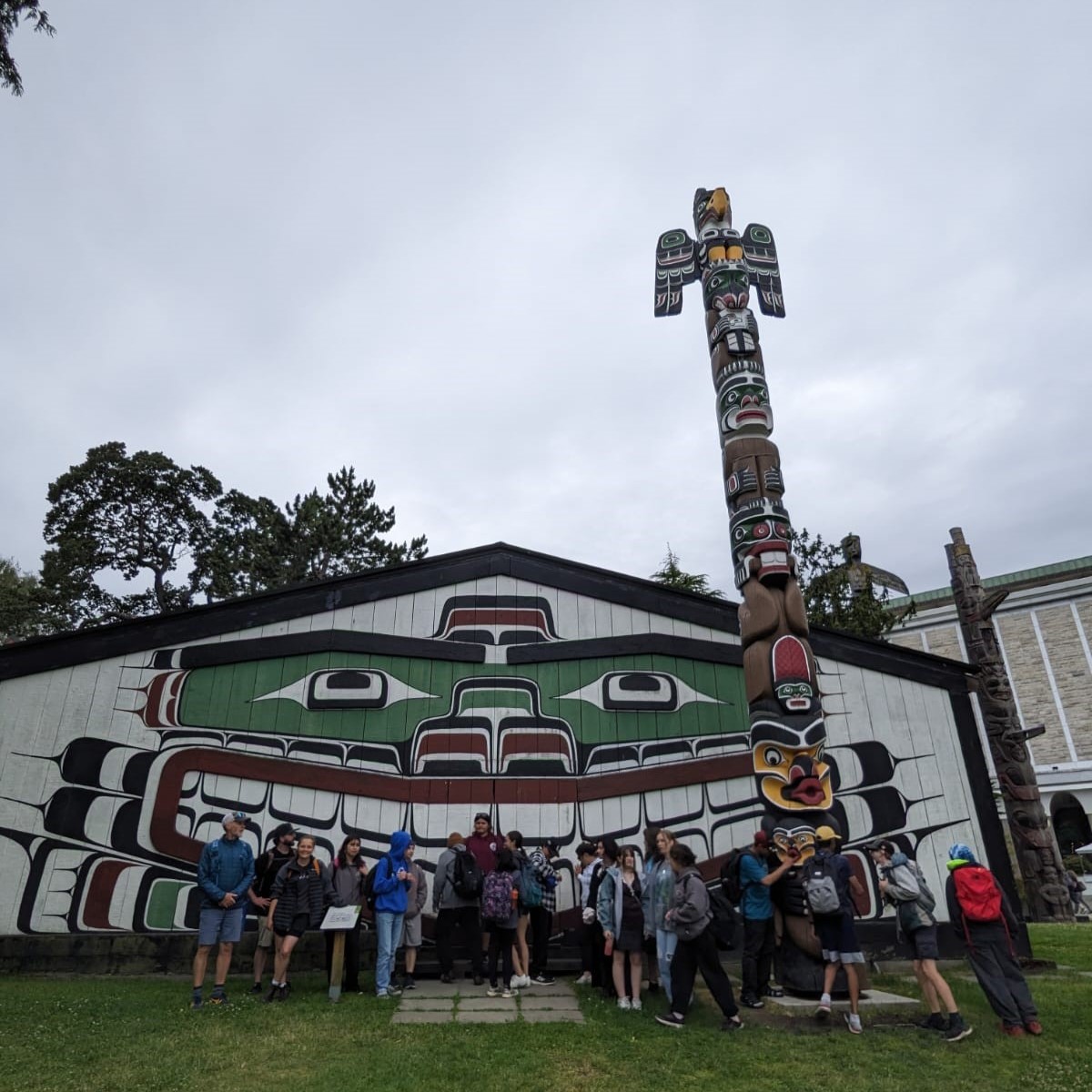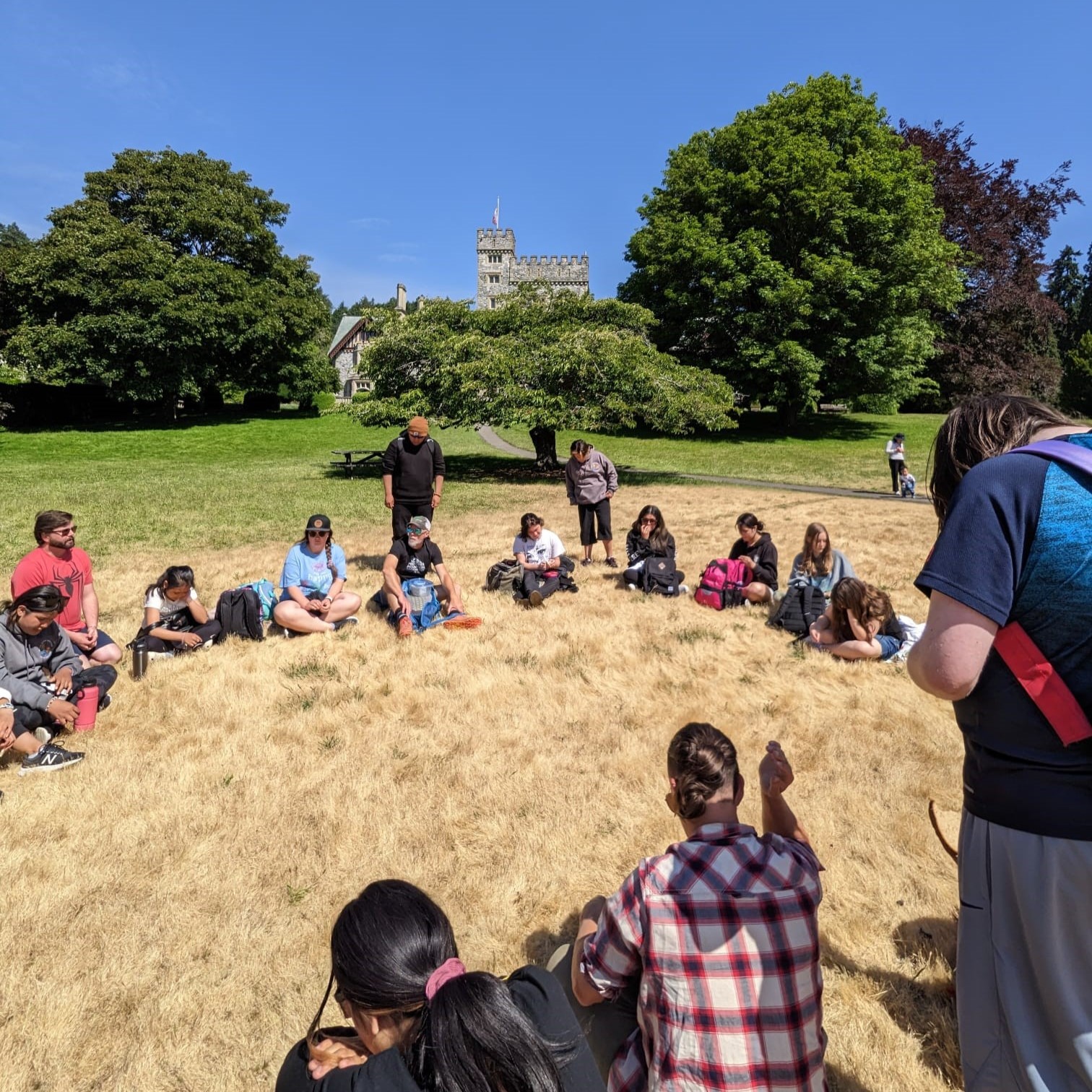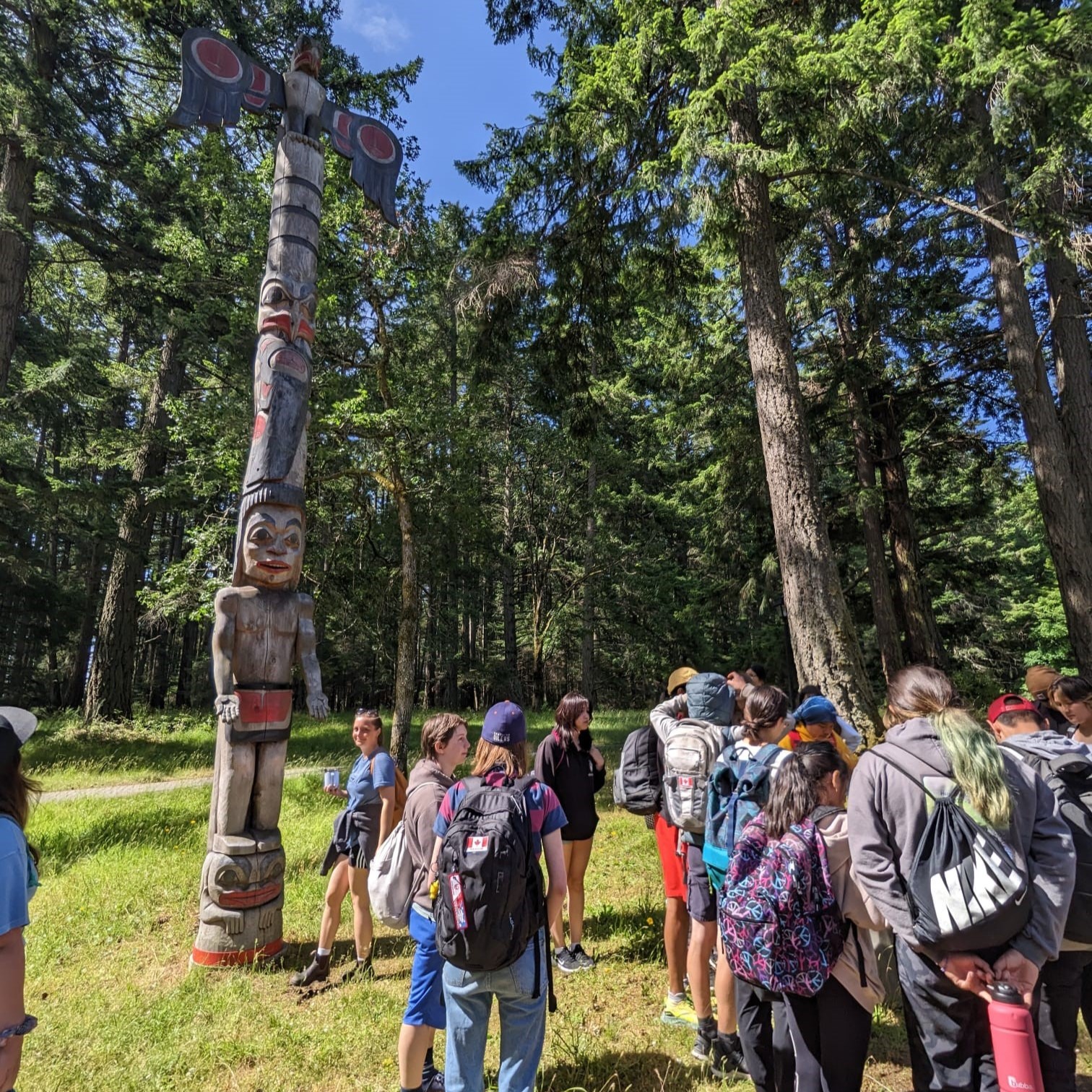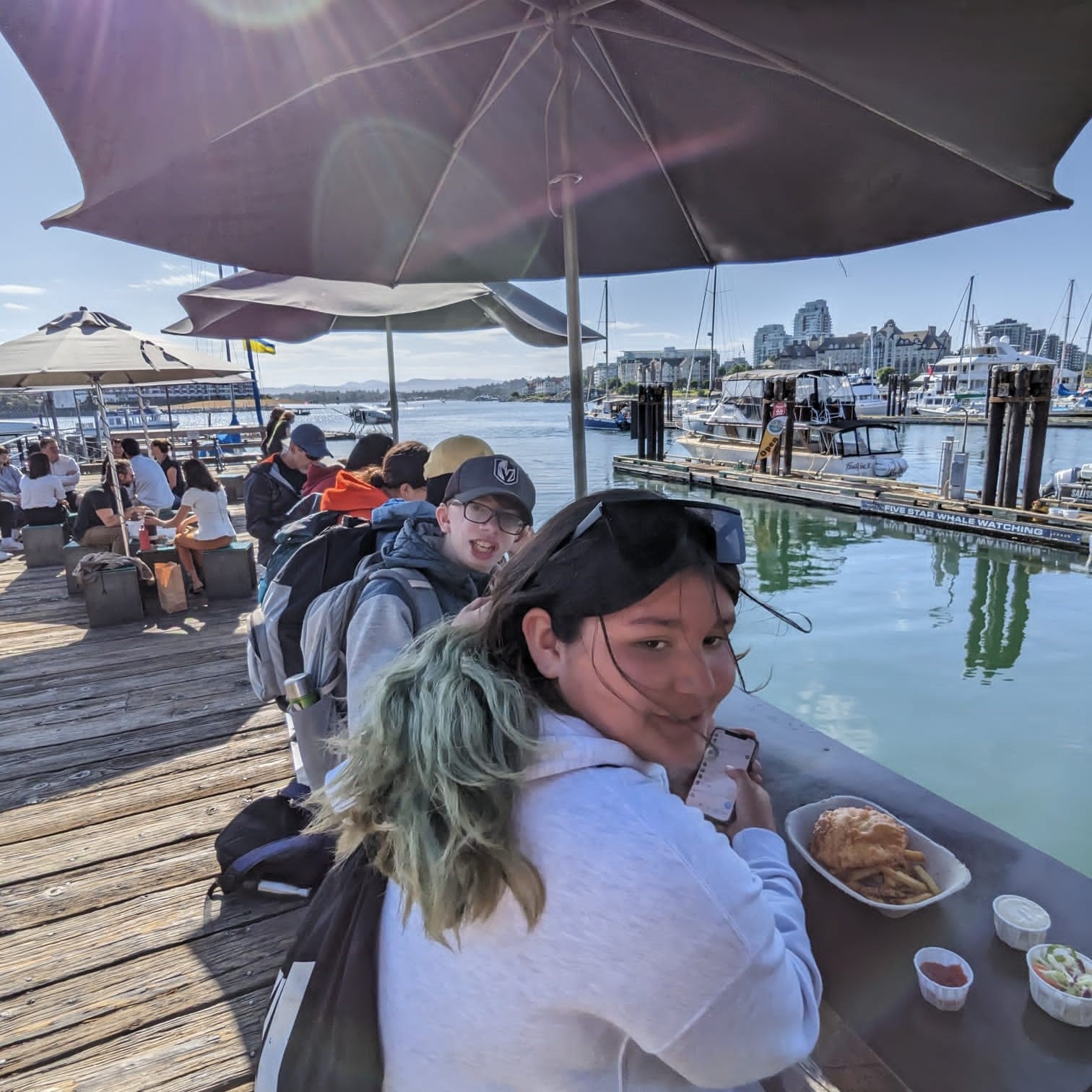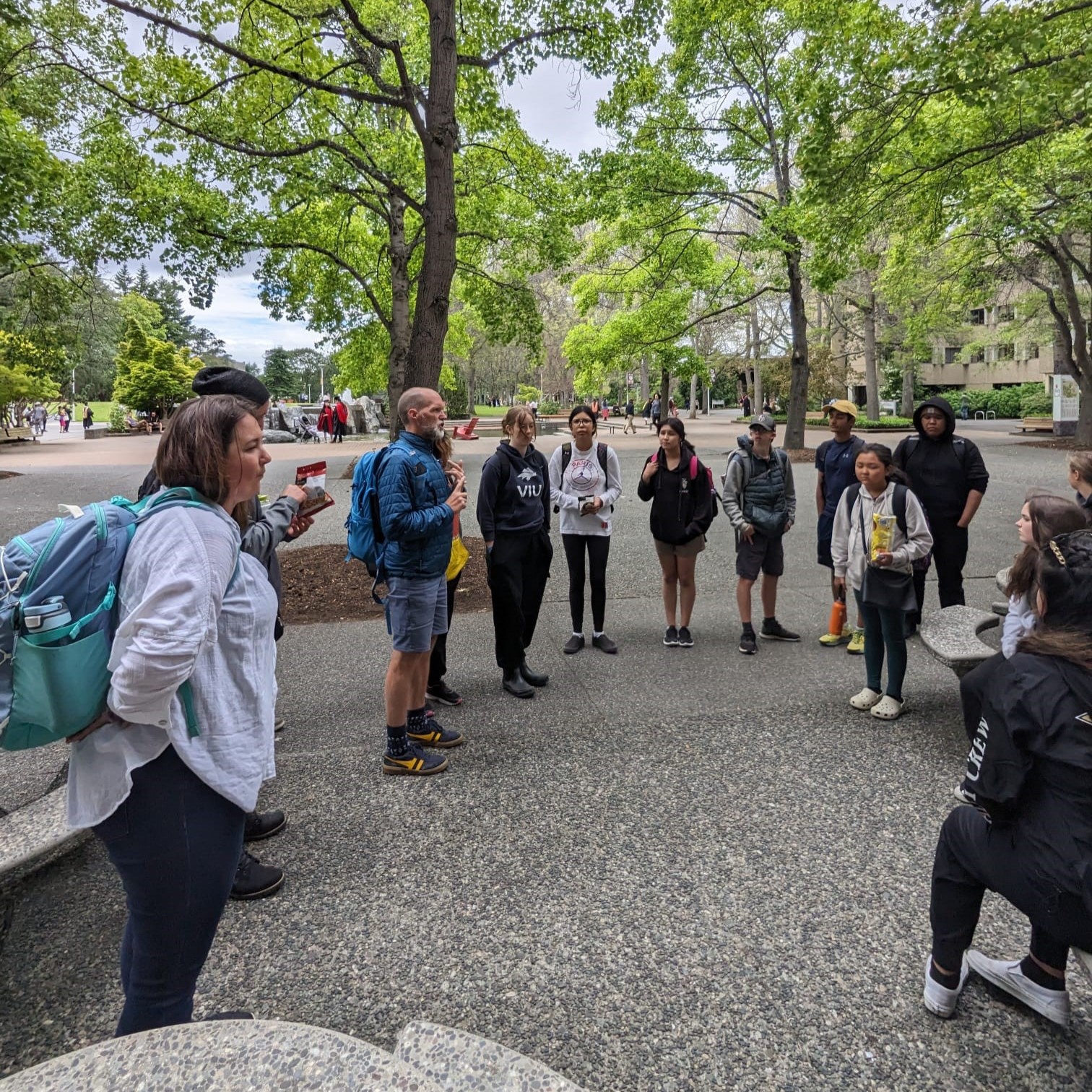 Want to learn more about our High School program?